This page has been accessed times.
Bengt's Bond Blend
Tomorrow Never Dies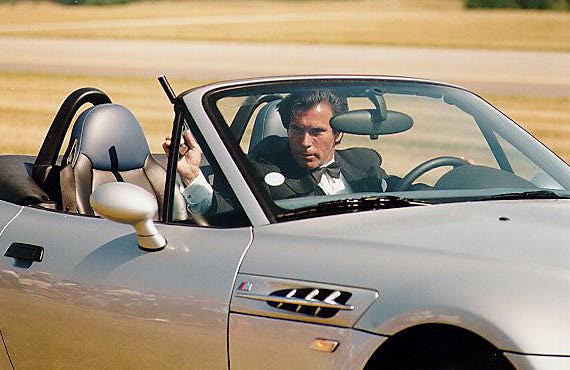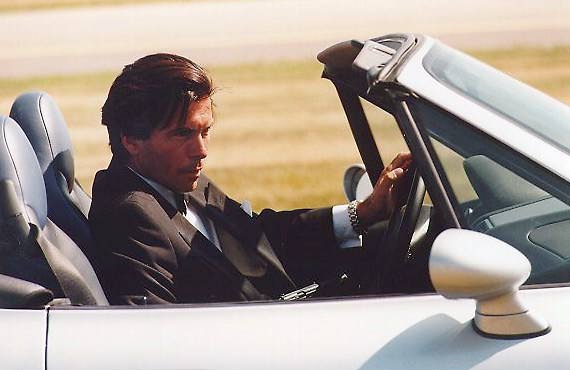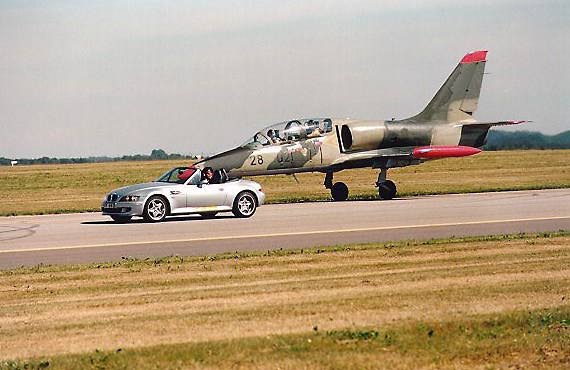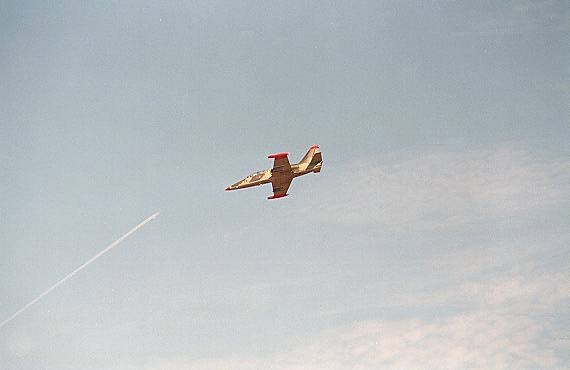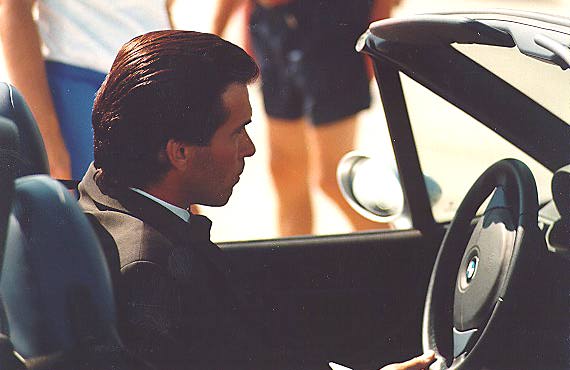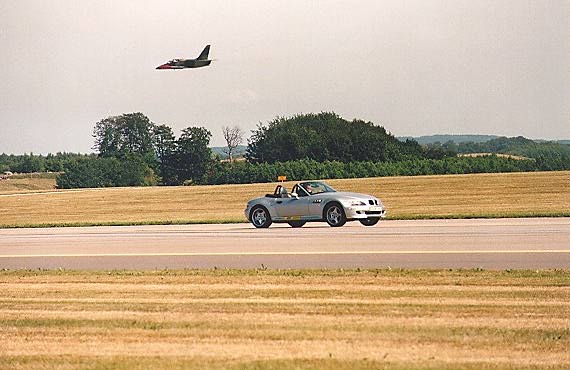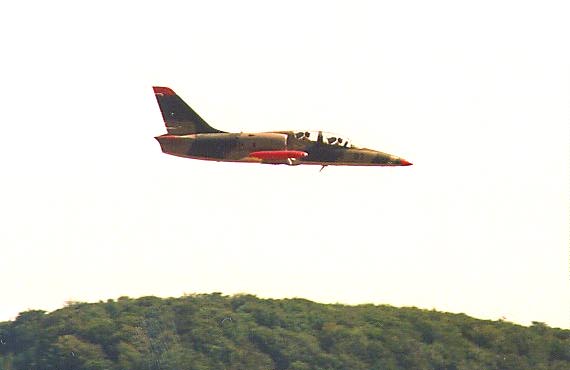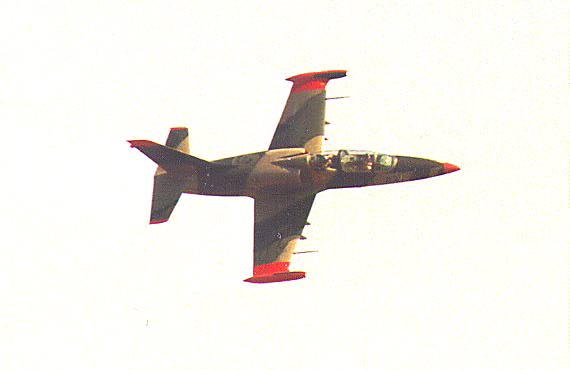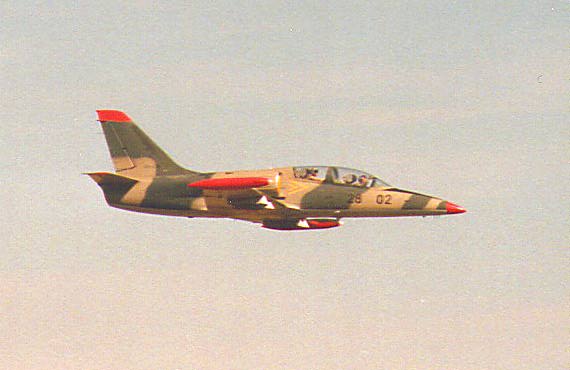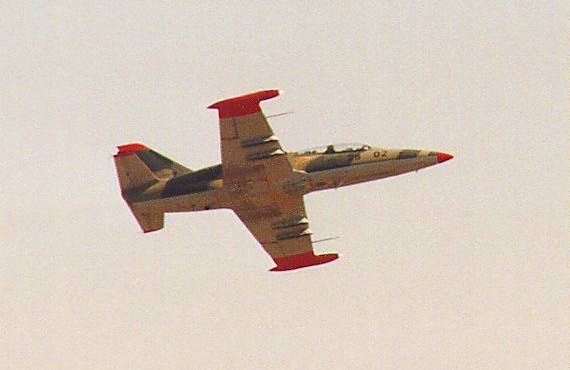 ---
These pictures were taken in August 1997 when Pierce Brosnan's stunt double Douglas James visited the Sturup Airshow where he promoted the new film Tomorrow Never Dies by showing off his remarkabe stunt driving skills. Had I not known better I would have thought that I was shooting (with my camera!) the real James Bo... ehhh Pierce Brosnan. The resemblance is astonishing. Mr. James says that not even Mrs. James can make out the difference between her husband and Pierce Brosnan. In the movies, that is!
"James Bond" was driving a BMW, just like in the film. The airplane, a Czech-made L-39 Fenix, also known as Albatross, was the very same plane that was used during the making of Tomorrow Never Dies. This model was used as a trainer throughout the Warsaw pact, except in Poland. In addition, the L-39 is a favourite among jet pilots in the West with more than 50 privately owned L-39s in the world, most of them in the United States. You can get a used one yourself. Prices range from around $80000 to $900000 depending on age and equipment.
---
If astronomy, astrophotography and telescope making is your game, please go to my main page and follow the links. You don't want to miss my pictures of comet Hale-Bopp that NASA chose as the main illustration of their Hale-Bopp site.
---
All images copyright © 1997 by Bengt Ask, Sweden. If you'd like to use any of these pictures, please contact me by e-mail, bengt@df.lth.se.